Auburndale appears to be a quiet city, as it has a hometown quality that can't be denied. However, a look closer will have you seeing all of the potential that lies in this city, especially if you're a partier! The downtown area is a great place to eat and drink to your hearts content. Speaking of eating, with so many different restaurants in the area, it might be hard choosing where to get your meal in Auburndale. Here you'll find some of the locals favorite places to get a bite to eat, so be sure to visit them all to have the best possible Auburndale experience!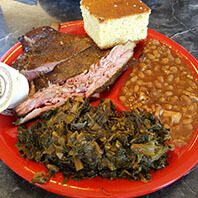 Smokin' Jim's House of Barbecue
3615 Havendale Blvd Auburndale, FL 33823 (863) 965-0230 Come on down to 3615 Havendale Blvd for some of the best barbeque in the area! They're serving up smoky favorites to have you coming back for more.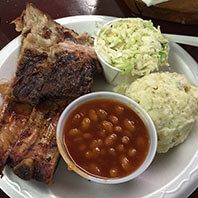 Peebles Barbecue
441 Old Dixie Hwy Auburndale, FL 33823 (863) 967-3085 Peebles Barbecue is conveniently located at 503 Dixie Hwy, making this a great place to get your fill of barbeque. Locals absolutely love the potato salad, cole slaw, and the baked beans. They'll be glad to have you!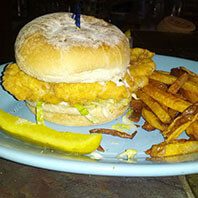 Jesse's On Fire
117 E Lake Ave Auburndale, FL 33823 (863) 967-2508 Be sure to visit 117 E Lake Ave the next time you're looking for some quality food for a price that won't break the bank. You can't go wrong with this popular family establishment.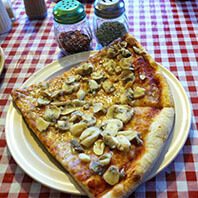 Pizza Town
213 E Lake Ave Auburndale, FL 33823 (863) 268-8281 Pizza Town is located at 213 E Lake Ave in Auburndale, and if it's quality pie you're looking for, that's exactly what you'll find here, plus great service to go along with it.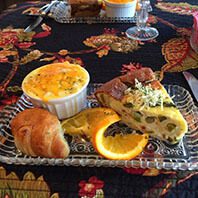 Sweet Magnolias Tea Bistro
212 Howard St Auburndale, FL 33823 (863) 965-1684 At 212 Howard St you'll find Sweet Magnolias Tea Bistro, and they're serving delicious comfort food and great ambiance here.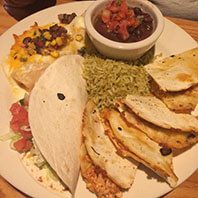 Chili's Grill & Bar
2323 US Highway 92 W Auburndale, FL 33823 (863) 967-1230 Chili's Grill & Bar is located at 2323 US Hwy 92 W, a convenient spot to get your delicious dinner. For delicious dinner and great happy hour drinks, you can't beat Chili's.