Palmetto is an attractive suburban city located in Manatee county. With a location close to the beautiful ocean, there are many reasons why Palmetto is a great place to visit with the family, or friends. There's something for everybody to enjoy in Palmetto, as you'll find a bustling nightlife scene that includes dance clubs, dive bars, and more! Not to mention all of the family friendly activities you'll find here with the impressive department of parks and recreation. You're sure to have a great time in Palmetto, and when the hunger strikes, be sure to consider the directory of restaurants below. These are the most popular places to get a bite to eat in the area, and you can't go wrong paying a visit to any of them!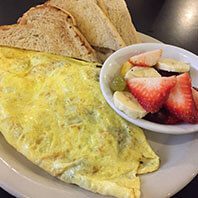 Norma Rae's
423 10th Ave Palmetto, FL 34221 (941) 722-5939 Looking for breakfast or brunch? If so, you'll want to set your GPS to 423 10th Ave. There you'll find an impressive menu of breakfast foods. With options such as pecan pumpkin spice waffles, flavorful pancakes and fresh coffee throughout the day, there's no reason why you wouldn't want to come check out this amazing restaurant. You'll love it, that's for sure.
Abuela's Kitchen
727 7th St W Palmetto, FL 34221 (941) 723-2051 For authentic Cuban selections, you can't go wrong with a visit to 727 7th Street. Add in the factor that this is a reasonably priced place to get a bite to eat, and you have yourself a new favorite to add to your rotation of go-to restaurants in Palmetto. With grilled chicken, arroz, maduro, and delicious flan for your dessert, you're bound to be satisfied.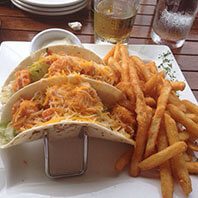 Riverhouse Reef & Grill
995 Riverside Dr Palmetto, FL 34221 (941) 729-0616 Riverhouse Reef & Grill has delicious selections such as riverhouse rice, cheesy mashed potatoes, stuffed grouper, butterfish, and grilled shrimp. You can find all of these delicious selections located at 995 Riverside Dr, and you'd be smart to come check this restaurant out. With great prices and high quality, you're guaranteed to be back for more.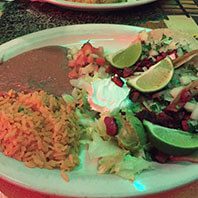 El Sombrero Mexican Restaurant
1330 Us Hwy 301 Palmetto, FL 34221 (941) 723-4300 Make your way down to 1330 Us Hwy 301 for authentic Mexican food that you won't soon forget. Affordable pricing and large portion sizes will have you coming back!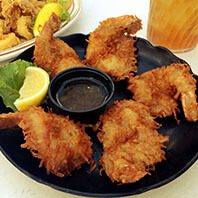 The Sea Hut
5611 US-19 Palmetto, FL 34221 (941) 722-6255 The Sea Hut is a unique seafood restaurant located at 5611 US Hwy 19. A relaxed atmosphere and high quality seafood is what makes this the place to be.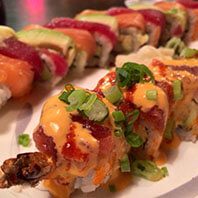 Clam House
304 7th St W Palmetto, FL 34221 (941) 721-8774 Clam House is at 304 7th Street, and the fish tacos have everybody talking here. Stop in to get your scored fried mullet and quality sushi selections!