St Petersburg is located along miles of beautiful beaches, and it's attracting visitors from around the world. The city is between the amazing Gulf of Mexico and Tampa Bay, making St Pete a city known for it's natural beauty. With warm weather, a variety of cultures, and a recently revamped downtown area, you're sure to enjoy St Petersburg for all it has to offer. You might be feeling hungry after all of the activities, sights, and sounds in St Petersburg, but we're here to help you out. There are so many places to choose from, but here you'll find all of the best places to get a bite to eat in the city. All of these selections are known to be quality by locals and tourists, so give them a try when you have a chance!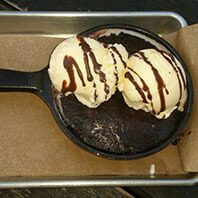 Urban Brew and BBQ
1939 Central Ave St. Petersburg, FL 33713 (727) 822-8919 You can find the best barbeque in St Petersburg at 1939 Central Ave. With some of the best macaroni and cheese in the area, and a beer selection that's out of this world, you're sure to enjoy your visit here to the fullest.
Gateway To India
8300 Bay Pines Blvd St. Petersburg, FL 33709 (727) 828-9977 One trip to 8300 Bay Pines Blvd will have you coming back time and time again for delicious Indian cuisine. With knowledgeable servers, a great menu filled with classics, and cheap prices that all will enjoy, this is a top notch spot for some delicious Indian cuisine.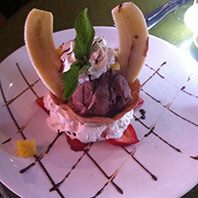 Red Mesa Cantina
128 3rd St S St. Petersburg, FL 33701 (727) 896-8226 The Red Mesa Cantina is a Mexican restaurant located at 128 3rd Street, and they're serving duck tacos and ahi tuna that has everyone talking.
Leafy Greens Cafe
1626 Central Ave St. Petersburg, FL 33712 (727) 637-0712 Leafy Greens cafe is a vegetarian and vegan cafe located at 1431 Central Ave. They have everything you could ever want when it comes to cruelty free selections. With delicious sandwiches, salads, soups, wraps, and tacos, you're sure to have a satisfying meal when you stop here.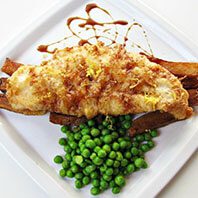 The Queenshead
2501 Central Ave St. Petersburg, FL 33713 (727) 498-8584 Head down to 2501 Central Ave if you're looking for a gastropub with some serious food. Queenshead has delicious fried options and drink specials.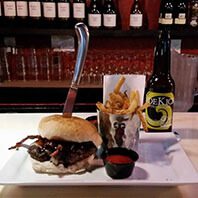 Engine No9
56 Dr Martin Luther King Jr St N St. Petersburg, FL 33705 (727) 623-0938 Are burgers your thing? Be sure to pay a visit to 56 Dr Martin Luther King Jr St, where the best burger joint in the area resides!